Embellish! Design & Consulting Services


Each and every project will have its own unique challenges. Whether it's finding the perfect paint colour, saving your great-grandmother's hutch or renovating an awkward bathroom, Embellish! is here to help you every step of the way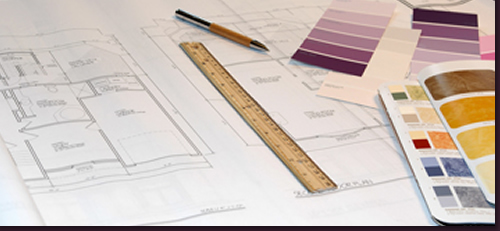 Paint & Wallpaper Selection


This is one of the hardest things that clients have to decide. Paint and wallpaper have a way of changing your space completely without having to change anything else. They have such an impact that they can make a room feel romantic, warm, rich, sophisticated, cool or airy.

Embellish! helps you achieve just the right tone, texture or dramatic pop to make your space speak to you - and for you.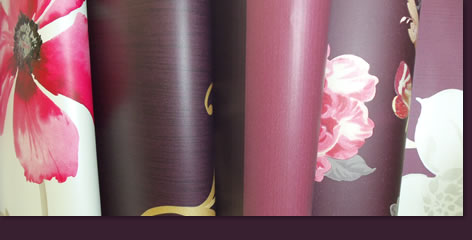 Window Treatments

Each window has its own unique requirements. Everything from privacy, energy efficiency, ease of operation and aesthetics are just a few of the things that come into play when selecting the treatment that's is right for you.
Embellish! works with you to assess your windows and provide you with beautiful options for them.
Furniture Selection & Placement


Furniture selection can be a daunting task. Replacing everything or incorporate new pieces with old both have their challenges, Embellish! can help you make these decisions as well as helping you with styles, fabrics and placement.

Flooring, Counter Top Backsplash Selection

Often when you walk into a flooring, tile or counter top store you find that there is no one there to help you make these important decisions. It's easy to become overwhelmed by choice. Porcelain or ceramic? Hardwood or laminate? Granite or Corian? And then there's colour, texture, and size.


Embellish! knows that it is beneficial to have someone help you in this process, to explore your options and select the product that is right for you. Making the right decision the first time can save you thousands of dollars down the road.
Exterior Design

The outside of your home tells people what to expect when they walk in the door.

Embellish! can help you choose roofing, siding, doors, windows and much more.

Plus Embellish! works closely with landscaping companies to complete your outdoor oasis.
Staging Services


Staging a home is a huge help in selling it, and it can be difficult to do by yourself. It's not easy to see something as personal as your home from someone else's perspective, and it can be hard to justify spending money on something you're trying to sell, but good staging can make money for you.

Embellish! will work with you to create a space everyone will love - and we won't break the bank to do it. Our access to rental pieces such as furniture, artwork, and accessories, and our economical suggestions for more permanent elements like window treatments can all make your home look its best and help you sell it faster.
Event Decorating


Embellish! knows that there are special moments in everyone's life that need to be remembered.

Whether it's a wedding, prom, reunion, birthday, retirement or any other celebration Embellish! works with you to create an impression that you and your guests will treasure forever.
Faux Finishes & Murals

Faux finishes and murals can add depth and interest to a space. Accent walls, ceilings, backsplashes, counter tops and floors are all spaces where faux finishes can add that finishing touch.


























Seasonal Decorating


Seasonal decorating is fun to some but a nightmare to many others. Let Embellish! put the joy back into your holidays by decorating for you. From Christmas to Canada Day, we do them all.
Reupholstering, Cabinet & Furniture Refinishing


Repairing, refinishing and reupholstering antiques that you treasure means trusting someone to take care of them like you would. Embellish! works closely with reputable refinishers and upholsterers making sure that your valuable piece is taken care of from start to finish.

Refinishing cabinetry can update the look of your kitchen economically. Having the cabinets sprayed by a professional can save you time and give you the smooth look no brush or roller can.
Research & Assistance


Shopping can be time-consuming, inconvenient and expensive for many people. Let Embellish! find the perfect pieces for your home. We can make suggestions, get prices, and even arrange delivery.

Embellish! can help you add the finishing touches to any space. Whether it's hanging pictures, accessorizing a bookcase or beautifying a mantel Embellish! is here to help.
New Home & Complete Design Services


When you're buying a new home there are a lot of decisions to be made. Embellish! will help the process go quickly and easily by helping you choose everything from floors to roof shingles, and everything in between. Taking your vision and incorporating pieces that you will be bringing with you. Embellish! works with builders and other designers to bring your dreams to life!

Meeting with your builder or contractor to discuss changes, providing floor plans and renovation drawings, Embellish! can foresee and deal with problems before they arise, saving you time and money